Nutritionist recommended
5 must-haves: What to look for when choosing the best dog food?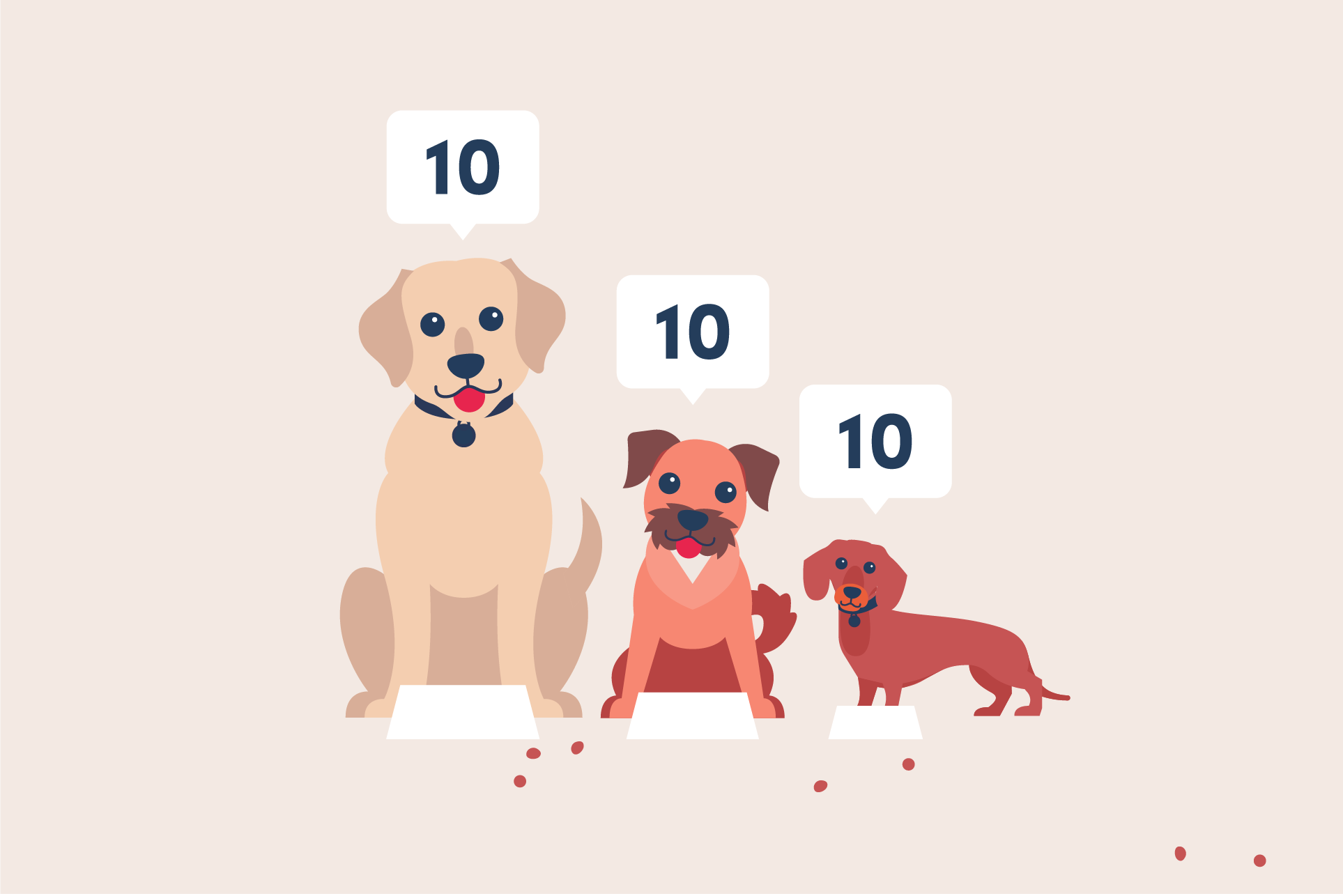 Emma, our in-house Nutritionist (profile here), gives us the key things to look out for when choosing dog food.
If you have ever walked into a pet shop to look for dog food, it can be an overwhelming experience. Many different dog food brands and formats are available, with very different ingredients and nutritional compositions. Asking friends, family, or shop assistants for advice on feeding can also confuse, as many will have their own opinion, and those opinions can be divisive.
A key point to remember is that no dog food's uniformly perfect for every dog, so finding a solution that best suits your dog is vital. Irrespective of the type of food or price. Feeding your dog a complete and balanced dog food is one of the most important things you can do to invest in their long-term health. So, what do you need to know when making smart choices on feeding?
1. WHAT TO LOOK FOR ON YOUR DOG FOOD LABEL
Firstly, all information provided on a dog food label must not mislead the purchaser about the product's nature, function, and quality. Choose a product with simple, clear, and honest messaging. Choosing a 'complete food' means you do not need to supplement your dog's diet with anything else. A 'complementary food' is formulated to be used in conjunction with other food. Study the composition list carefully to know precisely what is in the food, particularly if your dog has any intolerances. Precise, fully transparent composition lists are preferred, with ingredients listed by name. Avoid products using category listings; for example, if you have a dog intolerant to beef, the term' meat and animal derivatives may include beef as this term is all-encompassing for multiple species of meat, irrespective of the named flavour on the front of the bag.
2. WHAT THE NUTRITIONAL LABEL SHOULD SAY
Look at the list of nutritional additives; these are important as they guarantee that the food is complete from a micronutrient perspective. Look for a good range of nutrients; however, this doesn't mean you need to purchase food with the highest level of Vitamin A, for example. Some excess nutrients are passed through the body, and very high levels are not required. Other additives often present in dog foods may include technological additives such as flavourings, preservatives, antioxidants, or colourants. Avoid products with artificial colours, flavours, or preservatives. There are natural options available which are generally better for health. Where natural antioxidants are used, information is usually provided.
3. WHAT TO CONSIDER WHEN BUYING A NEW DOG FOOD
Purchase food that is commercially available from a reputable company that is nutritionist formulated. Companies must follow numerous regulations and technical procedures to ensure the food is consistent, nutritionally balanced, and safe for your dog. Look for detailed feeding guides and check out if your product provides you with the food's energy level of Kcals/100g. Dog nutritional requirements vary by breed, age and activity level. Don't stick to a feeding guide if it's not working; it is to be used as a starting point. Cut back or add food accordingly to maintain proper weight and growth.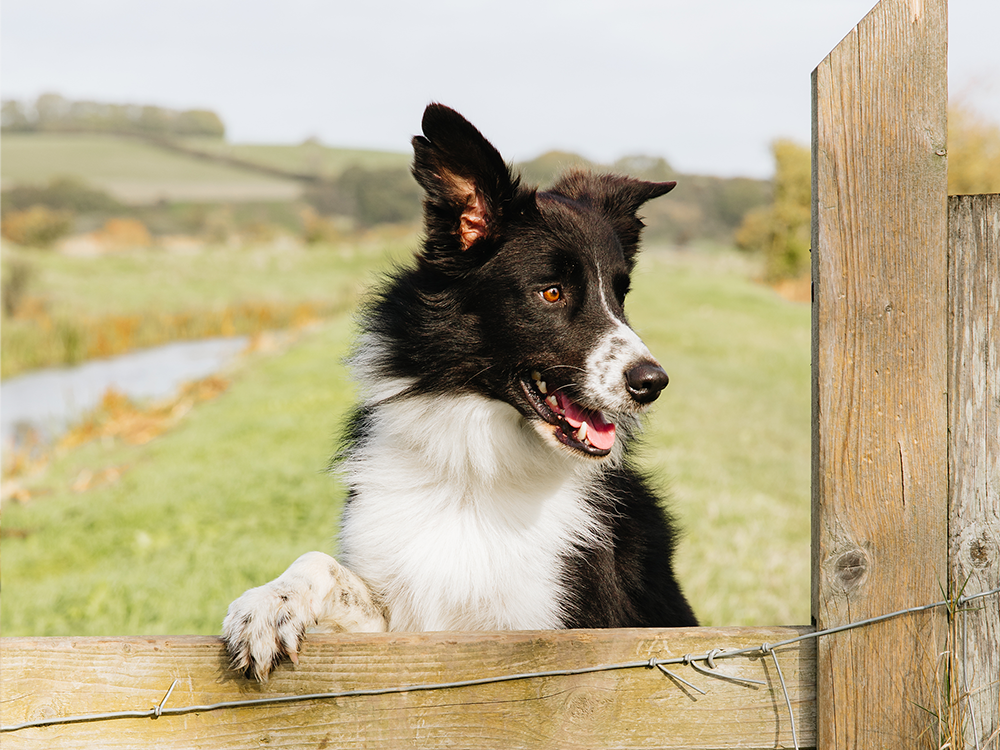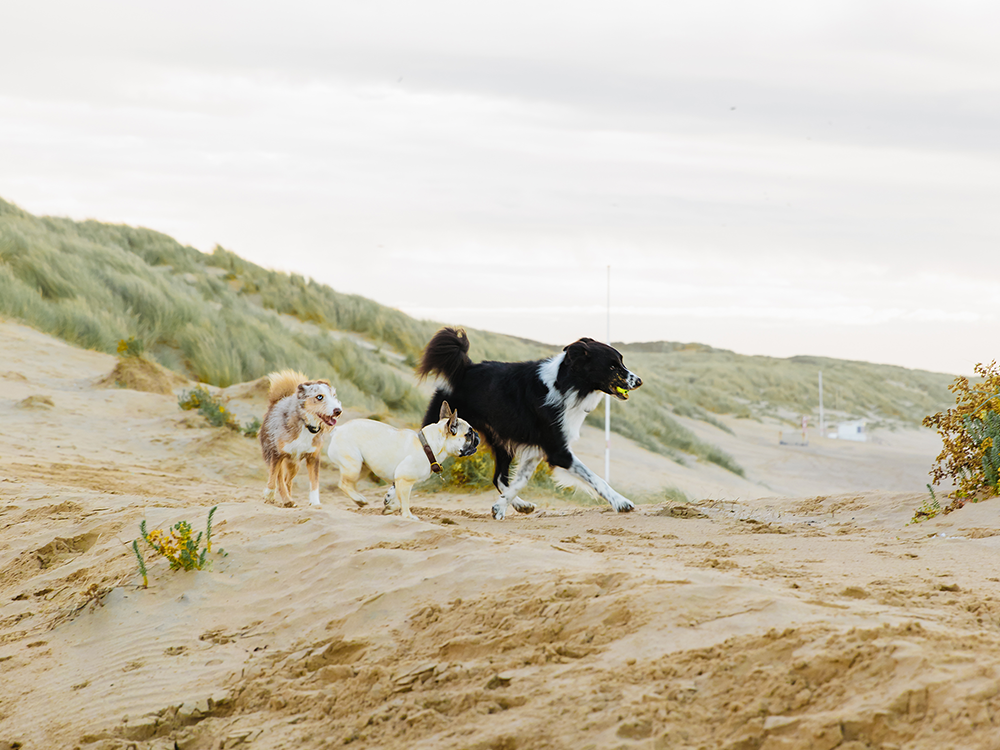 4. ANALYTICAL CONSTITUENTS – THE ALL-IMPORTANT NUTRITION BIT
Study the analytical constituents on the pack; this is the nutrient profile of the food. When you compare one food to another, you will see a wide range of different nutritional profiles. This is because canine nutritional guidelines allow a broad spectrum of nutrient levels. For example, the protein content of a complete dry food can be anywhere from 18% to 30% plus. The key is finding something that suits your individual dog; protein does not need to be 'over-delivered' if your dog does well on an 18% protein diet, you don't need to look for the highest nutritional profile you can find. 
As long as you buy a complete food appropriate for your dog's age, activity and lifestyle, your dog will be getting all the nutrients they need. 
5. MAKE SURE YOU DO YOUR RESEARCH
Choose a food that is compliant with FEDIAF nutritional guidelines. This ensures the food is suitable for dogs and delivers optimum nutrition.  You can always contact the company to determine if they conform to FEDIAF.  If you really want to dig down into how pet food nutrition is delivered to FEDIAF nutritional standards, you can access the minimum and maximum levels for all nutrients for dogs on their website.
It may be hard to find out your dog foods manufacturer, but you can ask if their manufacturer is a member of the UK Pet Food Manufacturers Association. This means that they are following many of the recommended codes and legislation with regard to pet food nutrition, production, and safety and are at the forefront of research as well as being responsible pet food manufacturers.
If your dog has a health concern, you can always check with your vet or a pet nutritionist to confirm if your choice of food is suitable.  It can be helpful if the product you are choosing has an endorsement from a vet. Although not always specially trained in nutrition, vets can help advise on food type, especially if a diet must be specialised to support a health condition. If you are still unsure, a trained pet nutritionist will be able to help you find suitable food for your dog.
Look for products from environmentally considerate companies; they are doing their best to help the support the environment using local or sustainable ingredients, reducing carbon footprint, and supporting local communities where possible.